Mekong Seafood Connection (Meksea) presents at Seafood Expo Global 2018: the highest commitment for Vietnamese Seafood on Quality and Traceability
Following our success at previous Global Seafood Expos, Meksea came to this year's event with  great confidence and the strongest commitment from our Board of Management on quality of seafood products originating in Vietnam and distributed by Meksea, which will always continue to deserve  the trust and expectations from  our global partners and consumers at all  times.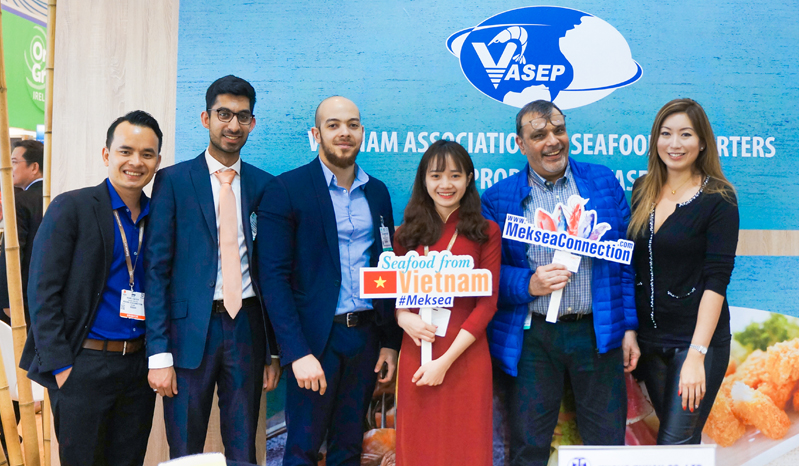 With over 120 visitors from more than 40 markets worldwide, there have been 9 exporting contracts worth 1.25 million US dollars signed during the 3 days at the expo by Meksea and our valued partners from Poland, the Netherlands, Israel, Hong Kong, South Korea and China for shrimp, pangasius, squid and octopus products. This is really a very encouraging result for Meksea's family, as well as being an evident proof  of the company's popularity on the global market.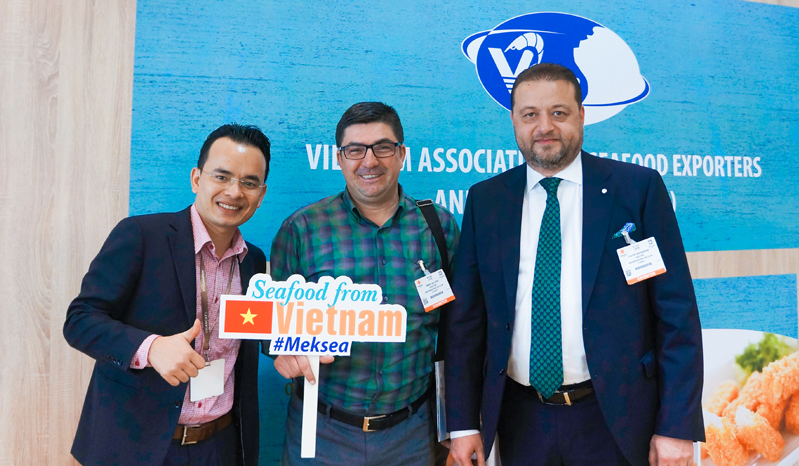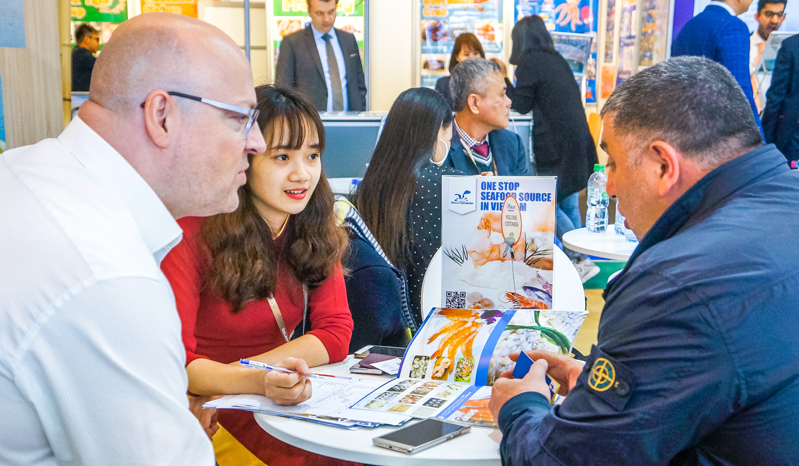 Not only did we welcome new customers, to this year's Expo, but there were also deep and warmhearted discussions with current partners to resolve problems and together come up with solutions fostering their businesses. The most significant effect from these sessions, perhaps  was that Meksea was able to resolve these worries and strengthen the trust of importers around difficulties and problems that Vietnam's Seafood Industry is currently facing, such as the shortage in  availability of product materials that is forcing up Pangasius's price inscreasingly; the highest-ever anti-dumping tariff  that USA has set for shrimps and pangasius-POR 13 from Vietnam; the Yellow Card that EU has set for some of Vietnamese seafood products…
Even in the short time in this market, Meksea has always retained its position on the "quality come first" principle. The trust of global buyers on selecting Meksea as a supplier/partner for their business plans, in return, is Meksea's most favorable and happiest attribute.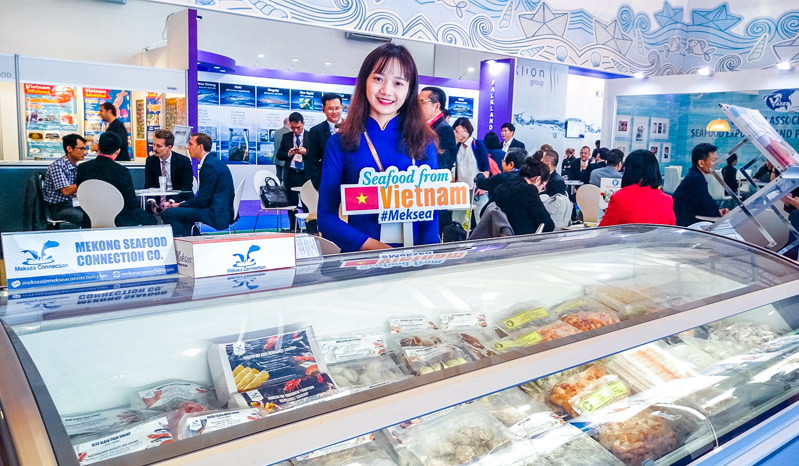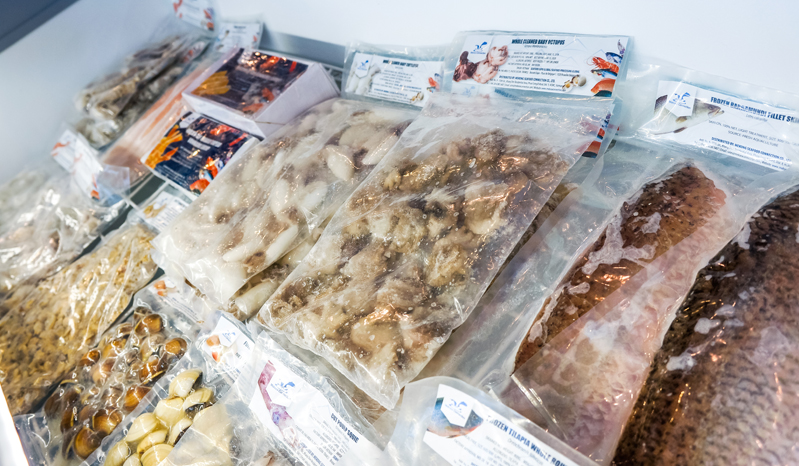 At this year's expo, Meksea was honored to welcome Mr. Vu Anh Quang – Head of Mission of the Socialist Republic of Vietnam to the European Union on his encouraging visit to Meksea's booth.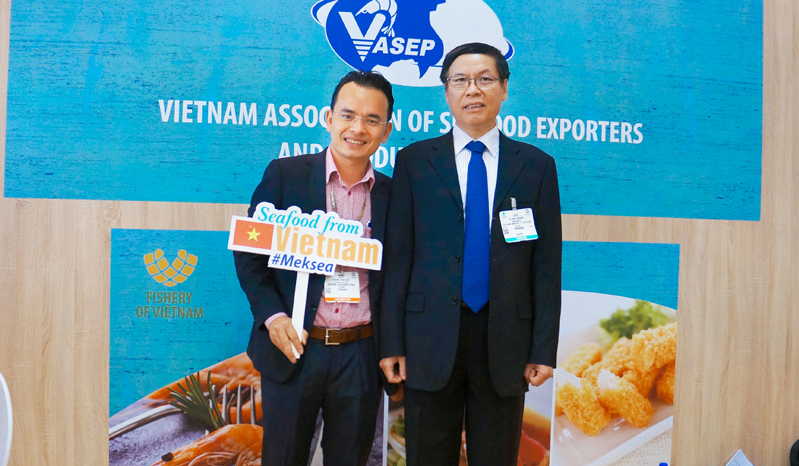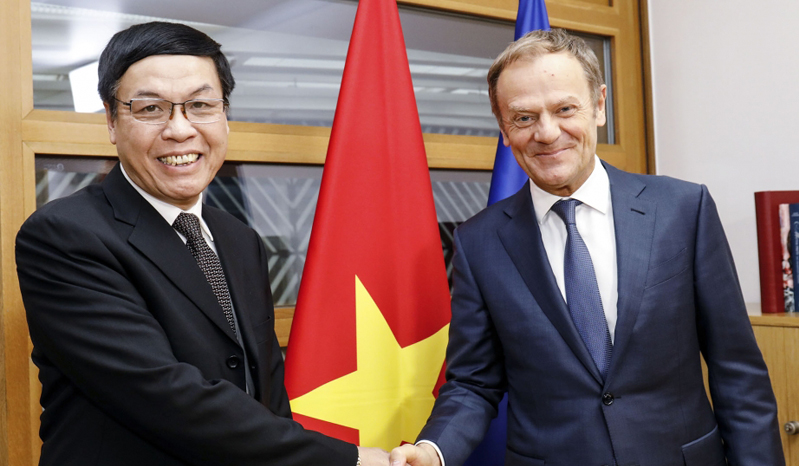 Ambassador Vu  Anh Quang presents Vietnam's Letters of Credentials to EU's President Mr. Donald Tusk
On behalf of Meksea's family, we would like to express our deepest thanks to all partners that have always trusted, supported and worked with Meksea on the way to bringing and building Vietnamese Seafood Brand to worldclass high standards. To deserve your trust, we are committed to nonstop working on ensuring the high quality of both input products and customer service so as to foster more sustainable values for our partners and society in the coming journeys.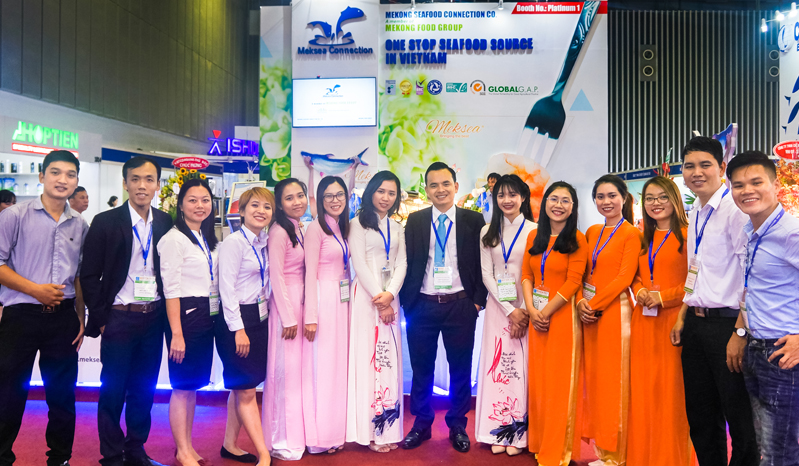 Some pictures from Seafood Expo Global 2018: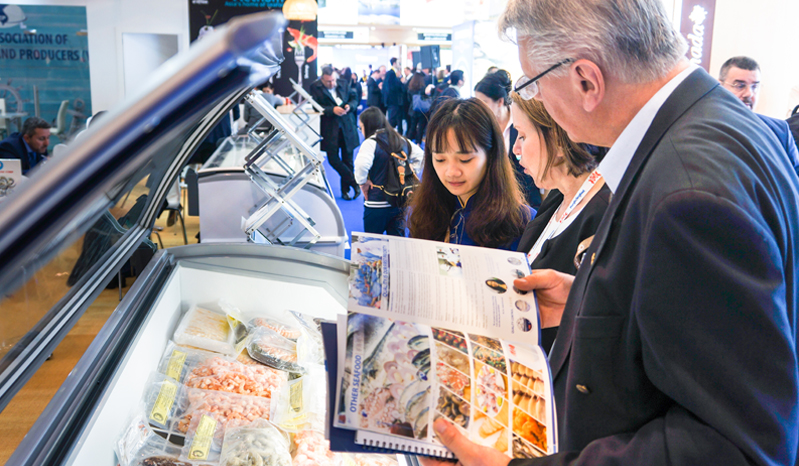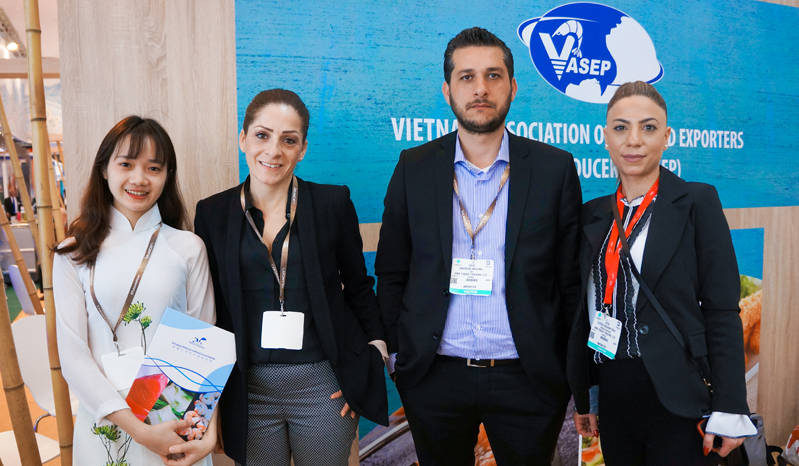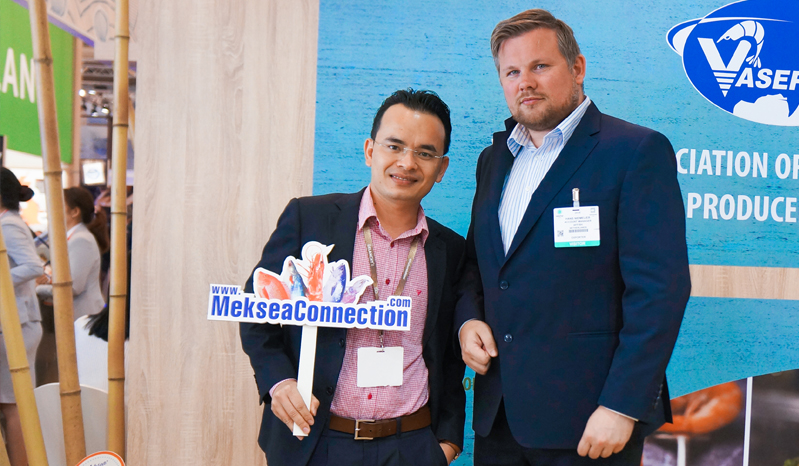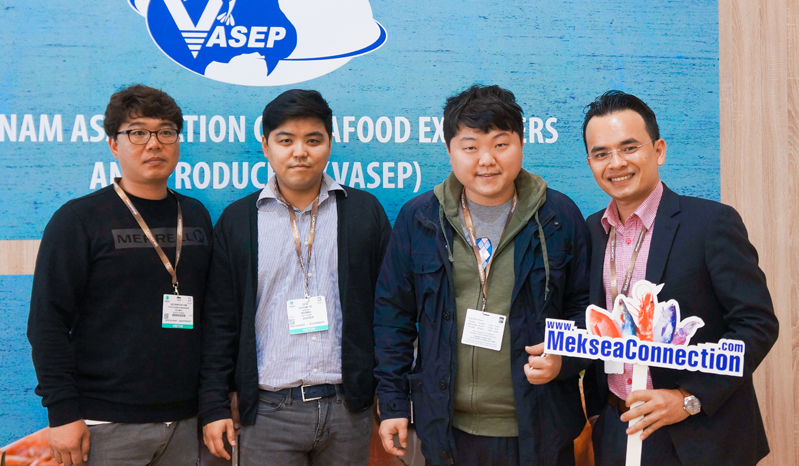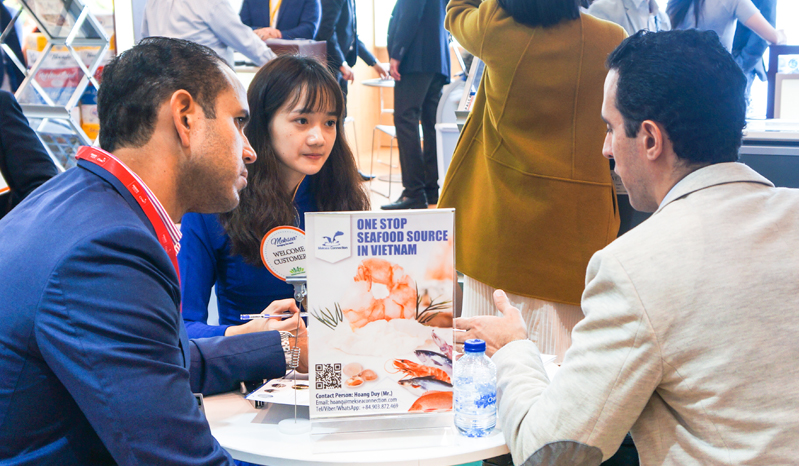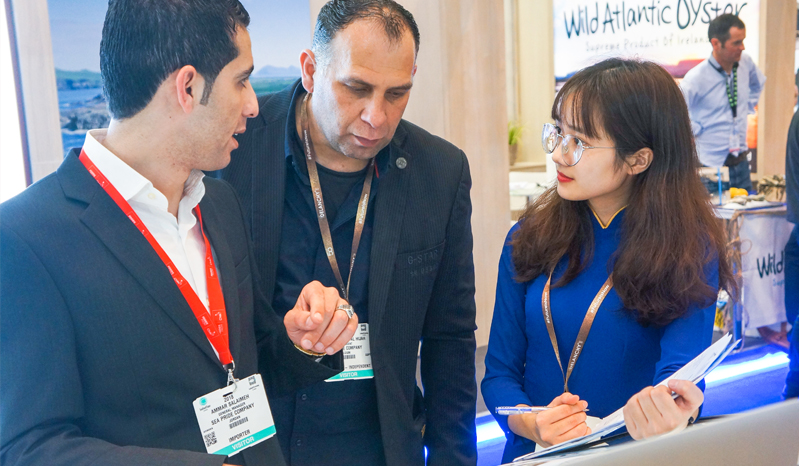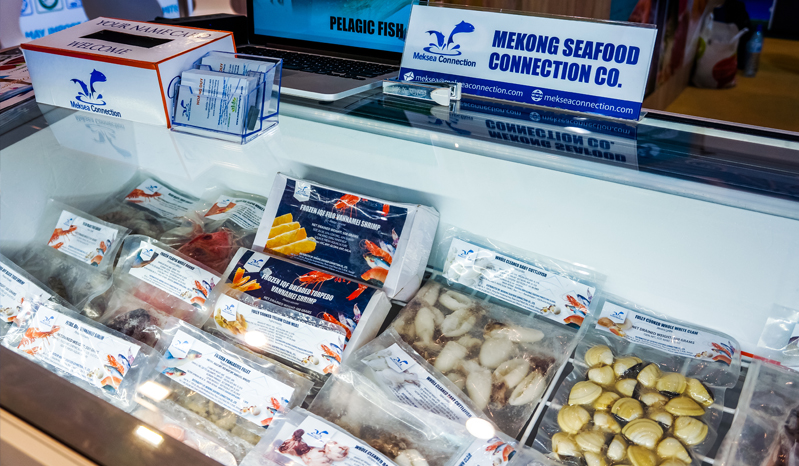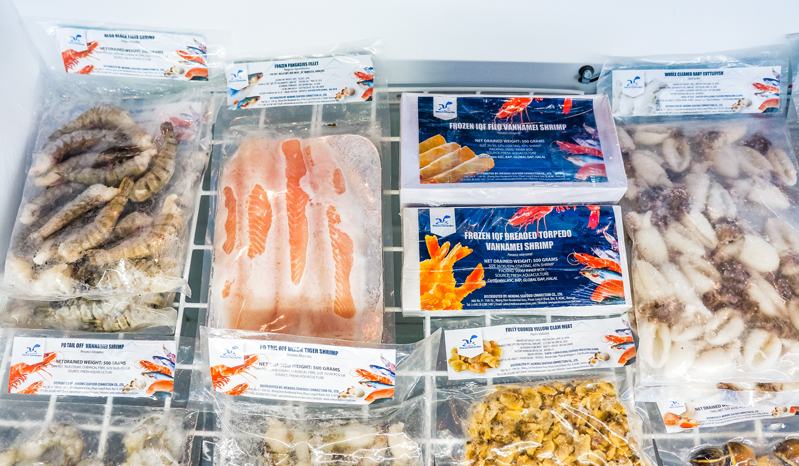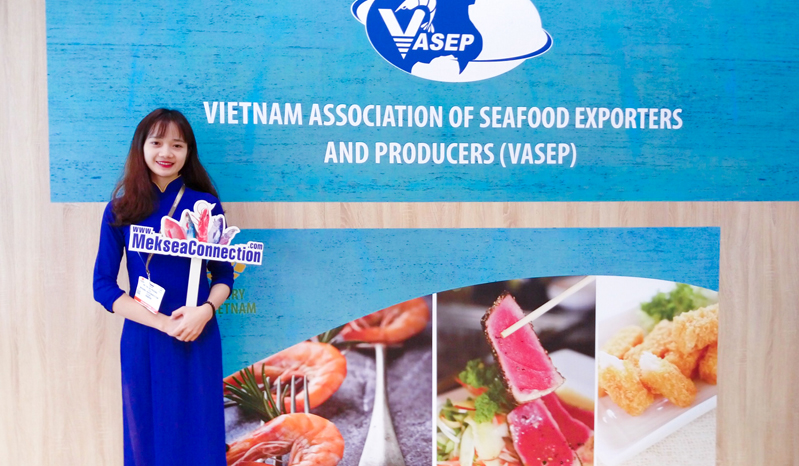 By Meksea Team.